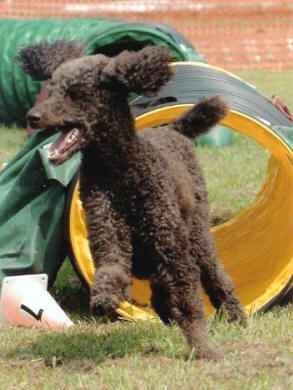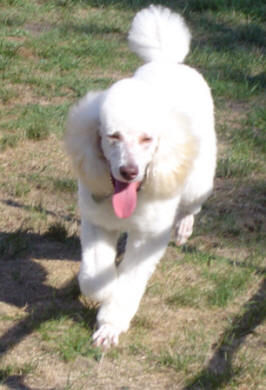 ANN FROM MARYLAND WRITES
Hi Cheryl Ann! I just wanted to tell you how well Peaches is working out. She really fits in well with Cowboy, just as you had predicted. She adores him, actually.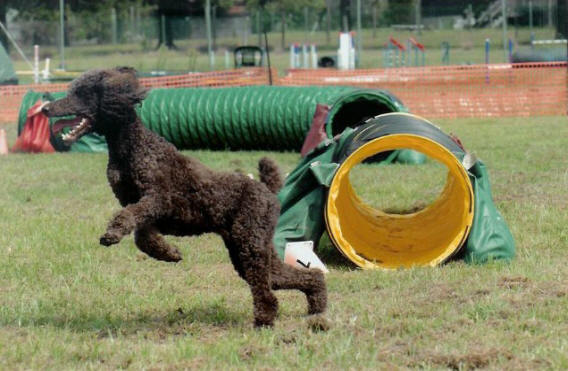 Cowboy has added some titles, he's now
Ben-cher's Sir Cowboy Harry RA NAJ CGC NJC TN-O
Those last 2 are Nadac agility titles. Pretty good considering he only does trials in his spare time from being a wheelchair service dog.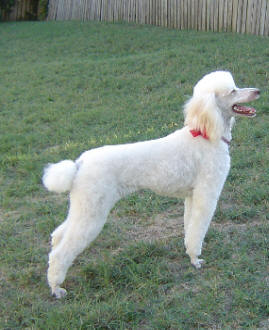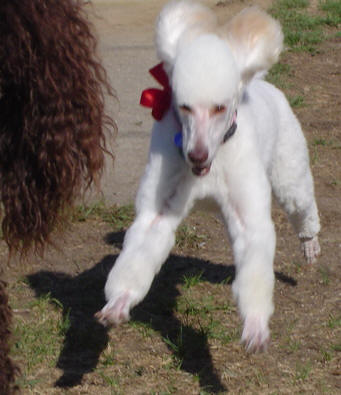 Peaches will eventually start trialing as well. She has just started her classes and is as smart as a whip. Your assessment of their personalities was very accurate for both of them.
Ann from Maryland